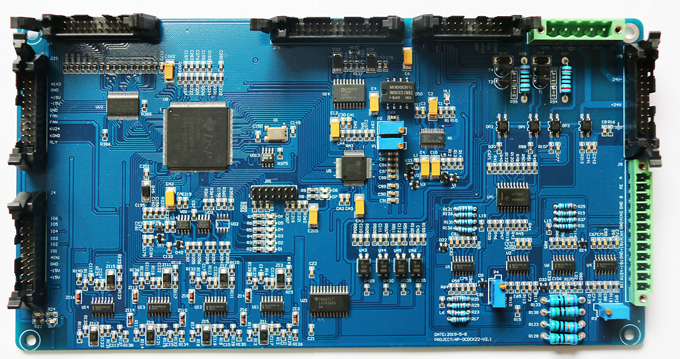 Product model: NP-HFDC-KZ-3.0
Product Type: Converter Controller
Details:
Brief introduction: High power switching power supply uses AC-DC-AC-DC power circuit topology to improve power density by high frequency. Switching power supply controller uses multi-channel PWM pulse output. Different topological structures have different number of PWM pulses. By controlling the pulse width of high frequency inverter circuit, IGBT or MOSFET power devices are triggered to achieve the function of regulating the output DC voltage and current.
Characteristics:
(1) Adopting high-speed digital processing chip of DSP and 16-bit AD, with fast adjustment speed and high precision control.
(2) Supports 485, CAN communication mode, and can output three-way network communication at the same time.
(3)It has abundant PWM pulse output interface and can output six pairs of (12) PWM pulse signals at the same time. The pulse frequency can be adjusted according to the main circuit and has different state frequency division operation functions.
(4)It has multi-level protection functions such as over-voltage, over-current, over-temperature, under-voltage, device failure, etc.
(5)It can be used in BUCK, BOOST non-isolated switch and DCDC disconnected switching power supply control.