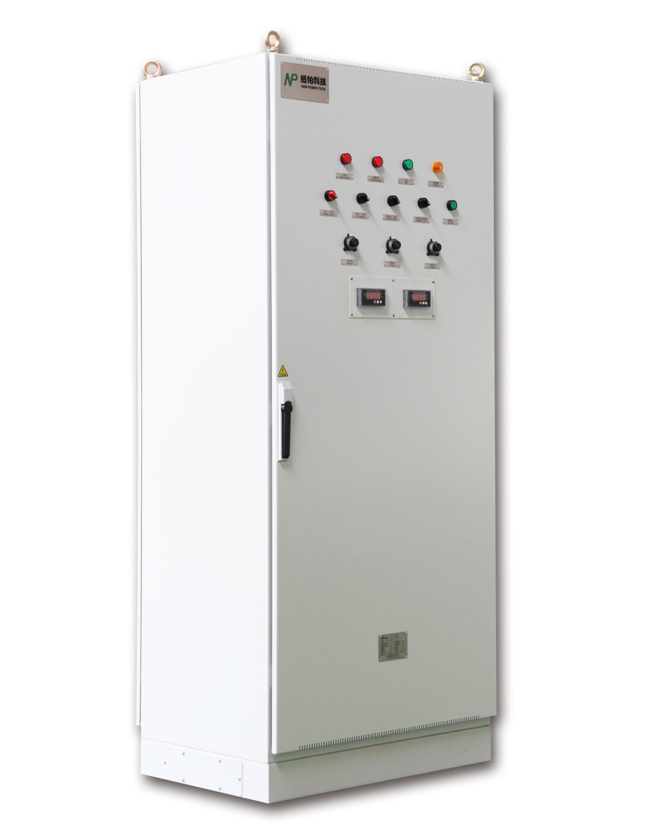 Introduction:
This product includes polarization power supply applied in chemical industry, heating power supply applied in photovoltaic industry, power regulation power supply applied in smelting industry, and experimental power supply applied in military research institutes and universities.
Product characteristics:
1. Modular design of thyristor or diode in power circuit.
2. Full digital adjustment, fast response, can reach the rated value in 500ms, overshoot not more than 5%.
3. Strong load capacity, up to 200% of rated function.
4. It has the functions of current stabilization, voltage stabilization and current limiting, and can be controlled remotely/locally.
5. Supporting MODBUS, industrial state network, DP and other communication protocols.
6.Support air-cooled or water-cooled heat dissipation.
Product parameters

| | |
| --- | --- |
| Name | Parameters |
| Maximum output DC voltage | 1kV |
| Maximum Output DC Current | 500A |
| Installation mode | Indoor |
| Primary circuit | Three-phase Bridge Double Anti-Star |
| Rectifier element | Thyristor, Thyristor module |
| Adjustment mode | Constant-current voltage limiting |
| Operational mode | Remote/local |
| IP Grade | IP42 / IP55 |
| Current Stabilization/Voltage Stabilization Accuracy | +0.2%" |