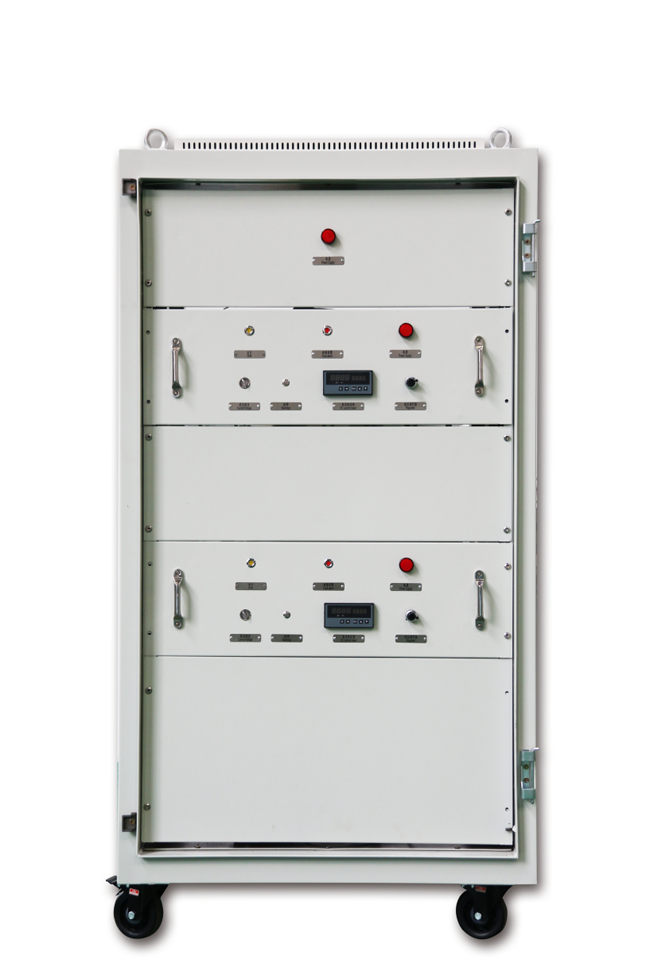 Introduction:
This product is mainly used in high-power power supply, electrolytic plating, heating, charging and other DC power supply for chemical industry, transportation, scientific research, metallurgy and other industries. It is the precise power supply needed by scientific research institutes and universities.
Product characteristics:
1. Adopt IGBT or MOSFET as power electronic converter power devices. Compared with traditional thyristors and other high-power converters, they have the advantages of high conversion efficiency, obvious energy-saving effect and compact size.
2. Adopting centralized or modular structure, centralized current density is high, modular operation, installation, switching is convenient, and with high redundancy. Support air-cooled or water-cooled heat dissipation.
3. Full digital control, high accuracy of current stabilization, fast response, current stabilization, voltage stabilization and current limiting functions, and multiple protection of over-current, over-voltage and over-temperature.
4. Supporting series-parallel connection of modules, the power of single module can reach 30KW, and the power of single machine can reach 1000KW.
5. Supporting remote operation, and supporting field bus communication protocols such as MODBUS, PROFIBUS, state network, CAN, etc.
Product parameters:
| | |
| --- | --- |
| Name | Parameters |
| Input voltage | AC380-AC600V Three-phase AC380-AC600V |
| Maximum output DC voltage | DC1500V |
| Maximum Output DC Current | DC10000A |
| Maximum power per module | 30KW |
| Main circuit topology | AC-DC-AC-DC |
| Power Electronics Devices | IGBT、MOSFET |
| Accuracy of Current constant and Voltage constant | +0.1% |
| Power factor | Better than93% (rated) |
| Converter efficiency | Better than93% (rated) |
| Adjustment mode | PWM |
| Operational mode | Remote/local |
| IP Grade | IP42/IP5 |