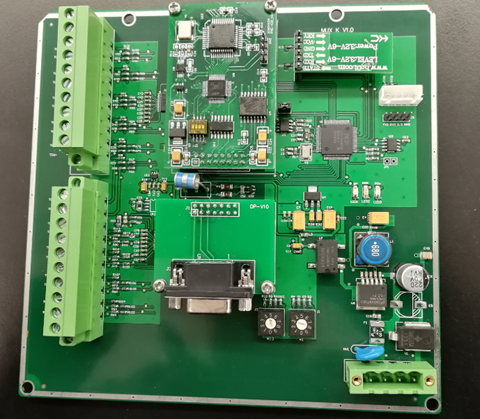 Introduction:
Aiming at the industrial field where the distribution of analog and digital field instrument signals is dispersed and far away from the PLC control system or IO module cabinet of DCS system, the multi-channel signal acquisition instrument adopts the power line and Fieldbus cascade network structure. The instrument signal is centralized into the multi-channel signal acquisition instrument nearby, then connected to the PLC or DCS system through field bus cascade. Compared with the traditional way of using cable to connect all analog and digital signals of field instruments to the IO module cabinet of factory PLC or DCS system, it can greatly reduce the amount of bridge and signal cable laying, reduce the amount of installation and commissioning, reduce the number of IO modules of factory PLC or DCS system, and thus greatly reduce the investment cost. It can also omit the working of cable laying, wiring and debugging, and greatly shorten the implementation cycle of the project, speed up the progress of the project. The advantage of this product is more obvious in the renovation project.
Characteristics:
(1) Supply voltage: DC 9-36 VDC; AC: 220 V AC
(2)Rated power: <2.4W;
(3) Working temperature: -20-70 C;
(4) Storage temperature: - 40-85 C;
(5) Protection level up to IP65;
(6) Signal acquisition types include temperature signal such as thermocouple signal, RTD signal, analog input of 4-20Ma, 0-5V, and quantity signal acquisition;
(7) Number of input channels: 10 channels, 16 channels, can be customized according to user needs;
(8) Measurement accuracy: better than (+0.2%);
(9) Communication interface; support Profibus-DP, Modbus RTU protocol, Modbus TP TCP/IP protocol communication.
(10) The terminal of the input channel can be plugged in and out online to facilitate on-site wiring and equipment maintenance.
(11) With Bluetooth communication function, the responding APP software can be installed on the mobile phone and connected with the data acquisition instrument through Bluetooth interface. The signal value and communication status of each channel of the data acquisition instrument can be checked, which is convenient for field maintenance personnel to debug and maintain.