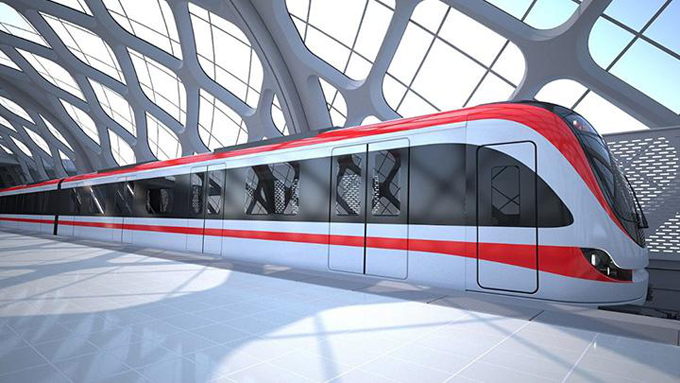 Changsha Metro Line 3 is a line under construction in Changsha Rail Transit. The first phase of the line (Shantang Station to Guangsheng Station) has been started on January 3, 2014. It is planned to be commissioned in December 2019 with the color of wine green. The total length of the line is 36.399 kilometers, with an average station spacing of about 1.491 kilometers, all of which are underground lines. A total of 25 stations are set up, all of which are underground stations. The trains are composed of six B-type trains. Changsha Metro Line 3 runs from southwest to northeast through Yuelu District, Tianxin District, Yuhua District, Furong District, Kaifu District and Changsha County.
Our company is responsible for the Yanghu Line 3 and Zhanggongtang Parking lot environment and equipment monitoring system (BAS) project of Changsha Railway Line 3, which is being implemented smoothly.
The track building environment and equipment monitoring system (BAS) adopts computer network technology, automatic control technology, communication technology and distributed intelligent technology to realize the system mode of decentralized control and centralized management of equipment monitoring. It also provides comprehensive operation management and control for mechanical and electrical equipment,such as air-conditioning, ventilation, water supply and drainage, lighting, elevator, escalator and safety door for metro station and tunnel. Through the combination of structure, system, management and their optimal combination to ensure the station electromechanical equipment is in an efficient, energy-saving and optimal operation state. At the same time, BAS system provides a set of intelligent emergency mode plans for the unexpected events that may occur in the subway, such as fire, earthquake, flood, terrorist attacks, etc. In the state of disaster, coordinate the operation of electromechanical equipment to maximize the role of station electromechanical equipment.
The product of this project has been delivered and will enter the debugging stage soon. The system will start to run formally at the end of 2019.