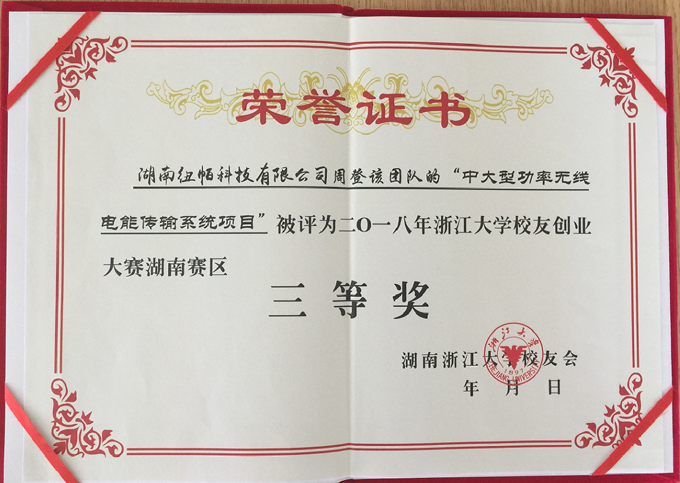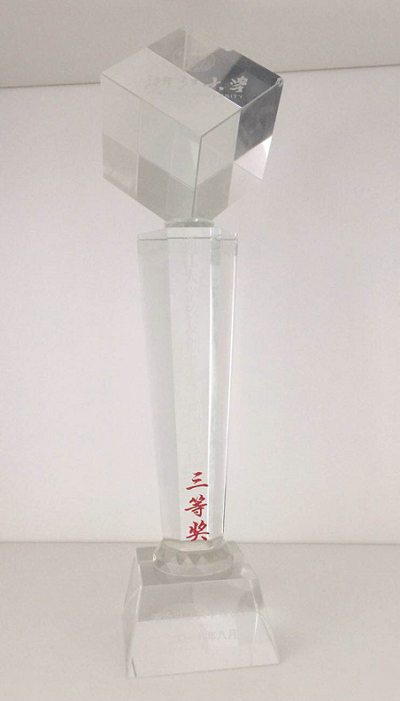 On the afternoon of August 25, 2018, the road show of Hunan Competition for Innovation and Entrepreneurship of Zhejiang University was successfully held in Changsha Economic and Technological Development Zone. This competition was sponsored by Zhejiang University Alumni Association, hosted by Zhejiang University Alumni Association in the southern region. Cao yiJia who is Vice President of Hunan University, and Xun Li, Professor of Economics in Central South Forestry University of Science and Technology attended this competition and served as members of the jury committee.
Our company's "medium and large power radio power transmission system project" won the third prize after experts' evaluation , and the innovation of the project has been unanimously recognized by experts.
Radio power transmission is a frontier science and technology with great technical difficulty and strong originality. Through technical research and development cooperation with South China University of Technology, our company has developed and designed the first generation of principle machine, which can transmit about 3KW power to the output port through electromagnetic resonance principle in the range of 10-15CM. The efficiency can reach 85% and the technical performance index can reach the advanced level in China.